| | | |
| --- | --- | --- |
| | Dr.Casey Bearden, Spinal Specialist-Voted Best in Nashville | |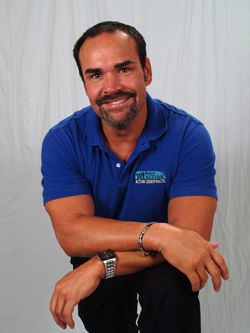 Welcome to Action Chiropractic!
We know you have a choice in chiropractors in the Nashville, TN area.
My personal guarantee to you...
Most drug companies will offer you a free trial for one of their drugs. I will match it and do you one even better. If you are accepted as a member of our chiropractor practice and do not see and feel the difference after 4 treatments, I will personally see to it that you are refunded your money in full. No questions asked!!! You have nothing to lose and everything to gain.
It's our (POMG) Peace of Mind Guarantee!
Dr. Casey Bearden
Spinal Specialist
Action Chiropractic
6410 Charlotte Pike
Nashville, TN 37209 (Also serving 37205, 37211, 37221)
Click HERE to write review about us in Google!
The informality of the office made me feel cared for, respected and valuable as a person. There was no intimidation what so ever. I always heard that once you see a chiropractor you had to always go back…forever. Not the case with Dr. Bearden. He planned a release date with me, fixed me, and even once called me and asked me if I was ready to be released. Put aside your preconceived notions for it may put you on the operating table. Do something different and see
Dr. Bearden..
L. Caldwell
My spinal adjustments are wonderful and I slept the best I have ever!! What a difference Dr. Bearden's adjustments make in my life. I feel relaxed and rejuvenated every time and see him monthly. Looking forward to my visits!!!
Divina O.
I must say that Doctor Bearden is the only doctor I've ever come across that I actually like. He and his staff are friendly, laid-back and have a real concern for your well-being. The relaxed atmosphere makes a world of difference and put you immediately at ease. Despite his office being across town from my home, I've been seeing Doctor Bearden more than two years and he's made a tremendous difference in restoring my back's health and maintaining it. He's also diagnosed the fallen arches in both my feet and fitted me with arch supports that have eliminated the pain. I would recommend him to anyone.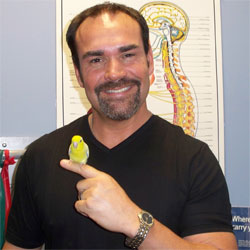 "Being afraid of chiropractors all my life I went to medical doctors only to be frightened more by surgery & knocked out by pain pills, so I opened the phone book & wanted a chiropractor close to where I live, so was I ever surprised to discover Action Chiropractic with their marvelous staff who really care & then the past 6 weeks the marvelous special embrace of the fabulous Dr. Casey!! No longer do I see the wheelchair in my future or even a walker & am so thrilled by my recovery & pain free life that I named my beautiful baby boy parrotlet, Casey!! I feel ready to go backpack the Andes! Don't deny yourself a pain free life"
Col. Christina Bridges - Nashville TN, 37221




Palmer Graduate

Member - American Chiropractic Association (ACA)

Member - Tennessee Chiropractic Association (TCA)

Member - Better Business Bureau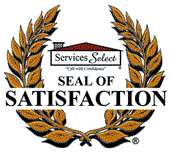 Awarded
2010 : Seal of Satisfaction
For Business Excellence and exceeding Customer Satisfaction

***********Nominated and elected through independent consumer surveys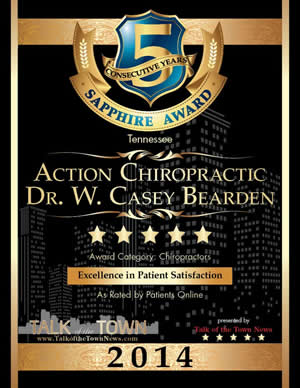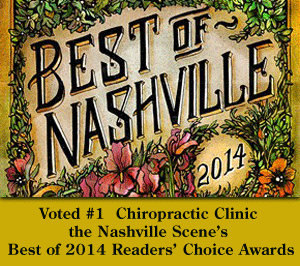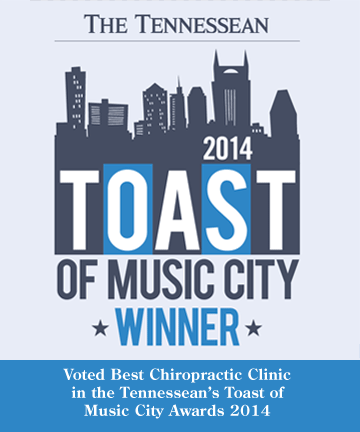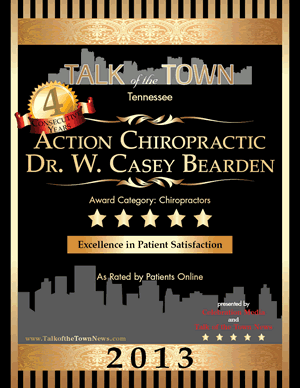 PATIENT REVIEW
"The chiropractic adjustments that I received at Action Chiropractic over the past two seasons (shoulder, back and pelvis) definitely enhanced my performance on the track, especially at the 2007 USA Track and Field Masters Outdoor Championships. I had a series of adjustments leading up to that meet which gave me the confidence and edge to train hard and compete without pain. I placed 6th in the nation in the 200m and 400m sprints, and was part of the gold medal winning 4x400m relay team in the M40 age division."

I know I've said it before but Thx again,

Dr. Marcus Shute
Nashville, TN 37221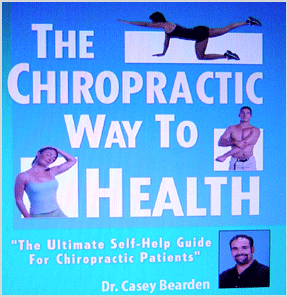 Published Author Dr. Casey Bearden
Dr. Casey,
Your Book on health and nutrition is awesome. Not only is it an easy read…….but so much clear and concise information. This book should be in every home as a health reference.
-Flo Smith, Nashville
| | | |
| --- | --- | --- |
| | Top News & Articles | |
Alternative Route to Health
If you believe that the only road to good health is paved with pills, potions, and surgery, this is not the article for you. If your favorite part of watching TV is making a list of the new drugs you can ask your doctor or pharmacist about, stop reading right here.

If you are looking for a road where the foundation of good health is realized, read on. Educated individuals are disenchanted with the healthcare their parents knew. Simply seeing the medications their aging parents now take is enough to create concern. What they visualize is a future where one symptom is treated with a pill that creates another symptom without ever finding the cause of the first symptom. Add to this the terrifying statistics of deaths due to medical procedures and intelligent people just want something that is real health. They want different. They want BETTER.
That Tingling Feeling
The foot is a remarkable mechanism and is as complex as any system in the body. Containing 26 bones, ligaments, tendons, muscles, a complicated nerve supply; it isn't surprising that it is reported that 75% of Americans complain of foot problems each year.

Pain is a familiar symptom. What about a "Tingling Sensation" that doesn't hurt, but keeps recurring. We've heard people say: "Don't worry about it. Your foot's just asleep." That is a familiar sensation to us all. You cross your leg and then find that it has gone numb. The ensuing "pins and needles" sensation is referred to as "gone to sleep."
Scientist Found About Back Pain
In the last 20 years, the interest the scientific community has in chiropractic has increased as more and more people have chosen chiropractic care to improve their health. According to an extensive research paper entitled, "Chiropractic in the United States, Training, Practice, and Research" compiled using a grant from the Agency for Health Care Policy and Research (AHCPR); patient satisfaction is bringing people to chiropractic care. The AHCPR investigators realized that as soon as research got underway, studies immediately began to document the major roll chiropractic plays in the care of people with back and neck problems. These studies document high levels of patient satisfaction. Others show that satisfaction in chiropractic for back care is much higher in some aspects than satisfaction in conventional medical treatments.
Bursitis_Pain You Don't Have to Live With
Of the millions who suffer the recurring and agonizing pain of Bursitis, Chiropractic is fast becoming the treatment of choice. Chiropractors provide gentle treatment to correct the cause of this often disabling condition. Bursitis can occur in almost any joint of the body, but the shoulder, elbow, hip and knee are the most commons areas of involvement.